What's on:
The local Huskisson (Bay & Basin) Amnesty group is hosting a community film night for Refugee Week, screening the documentary "Constance on the Edge" at Huskisson cinema.
About the film:
One family. Two wars. Three countries. What does it take to forge a new life far from home?
Filmed over 10 years, Constance on the Edge is an unflinchingly honest portrayal of one refugee family's resettlement story in Australia.
Brave, lion-hearted, charismatic Constance, mother of six, confronts her painful past in war torn Sudan, and risks everything in Australia so her family can thrive.
Praise for the film:
"Constance on the Edge is a powerful and beautiful story of a refugee family who will do everything to protect each other while navigating the challenging settlement journey in Australia. It's a heart warming film and a reminder that welcoming is the most powerful tool we have." – Mohammad Al-Khafaji
CEO, Welcome to Australia
Watch the trailer below: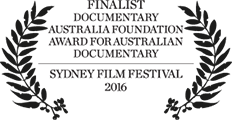 Stop by on your way home from work or after school and learn about the reality of life as a refugee.
Hope to see you there!
Event Contact
Joanne Warren
0422281590