One family. Two wars. Three countries. What does it take to forge a new life far from home?
Filmed over 10 years, Constance on the Edge is an unflinchingly honest portrayal of one refugee family's resettlement story in Australia.
Brave, lion-hearted, charismatic Constance, mother of six, confronts her painful past in war torn Sudan, and risks everything in Australia so her family can thrive.
This event has been organised by City of Launceston and UTAS Film Society in partnership with Amnesty International Australia.
Praise for the film:
"Constance on the Edge is a powerful and beautiful story of a refugee family who will do everything to protect each other while navigating the challenging settlement journey in Australia. It's a heart warming film and a reminder that welcoming is the most powerful tool we have." – Mohammad Al-Khafaji
CEO, Welcome to Australia
Watch the trailer below: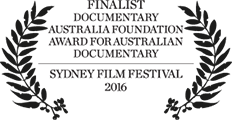 Event Contact
Selin Kaya
0439 709 389